Looking more like Western Canada than Newfoundland, Wreckhouse is located on the Southwest corner of the island of Newfoundland and is notorious for it's high winds, particularly high wind gusts.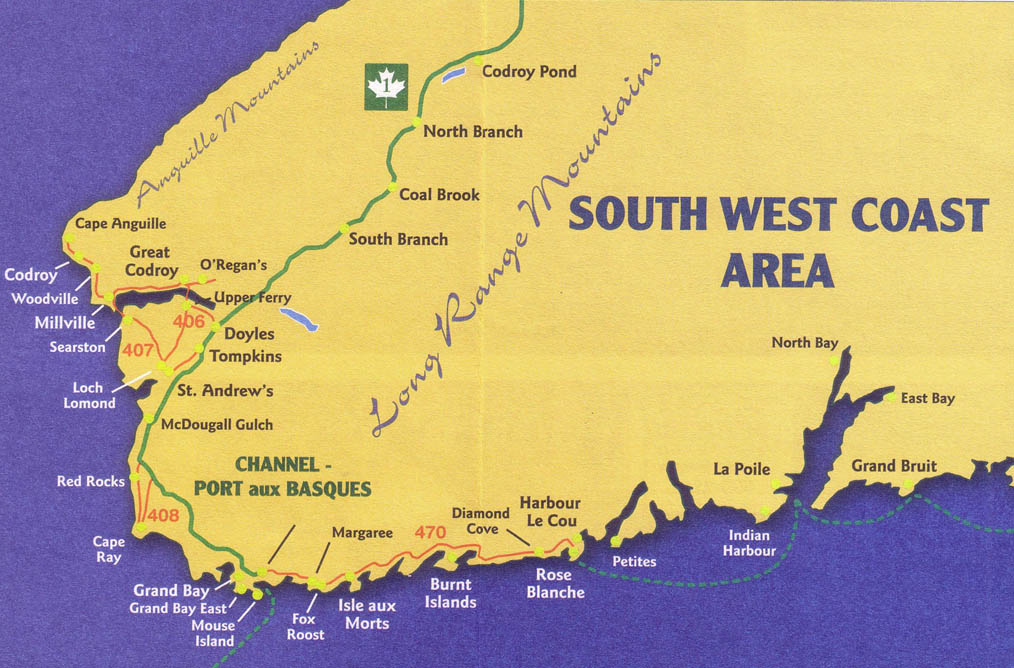 On the above map, "Wreckhouse" is in the general vicinity of McDougall Gulch.
In a Southeast to East wind, the air is forced from sea level, up and over the table topped Long Range Mountains (at elevations of more than 500 meters) resulting in a significant increase in velocity. The Long Range Mountains are an extension of the Appalachians. On the West side of these table topped mountains (the steeper side), the Southeast and East winds funnel down through the valleys and gulches and out into the Cabot Strait and Gulf of St. Lawrence. The narrowing of the valleys and gulches further amplify the winds before they again reach sea level. These winds are sometimes referred to as "gap winds" or "drainage winds". The winds can be experienced well out into the Cabot Strait.
Gusts can exceed 85 kts. A category 2 hurricane has 83 to 95 kt winds.
When Southeast and East winds are predicted, boaters on the downwind side should exercise caution. A 15 kt wind on the South side can can easily develop into a 30 kt wind by the time it arrives on the other side.
In a Southeast or East wind, the Cabot Strait in the vicinity of "Wreckhouse" can be particularly rough.