Sunday

– We departed La Have Yacht Club in the fog at 09:30. The fog quickly turned into a big blue sky. 
La Have Yacht Club on a summer morning.
Departing La Have in the fog.
After seeing our first dolphins of the season, we set sail in light winds and sailed all the way into Brooklyn Marina, tying up at 15:30.
Monday

– Today was a very long and lumpy day.
We arrived Shelburne Harbour Yacht Club tired at 19:15.
Tuesday

– We spent the day in Shelburne, did some boat maintenance, did some laundry, visited a grocery store and did some walking around this quaint town.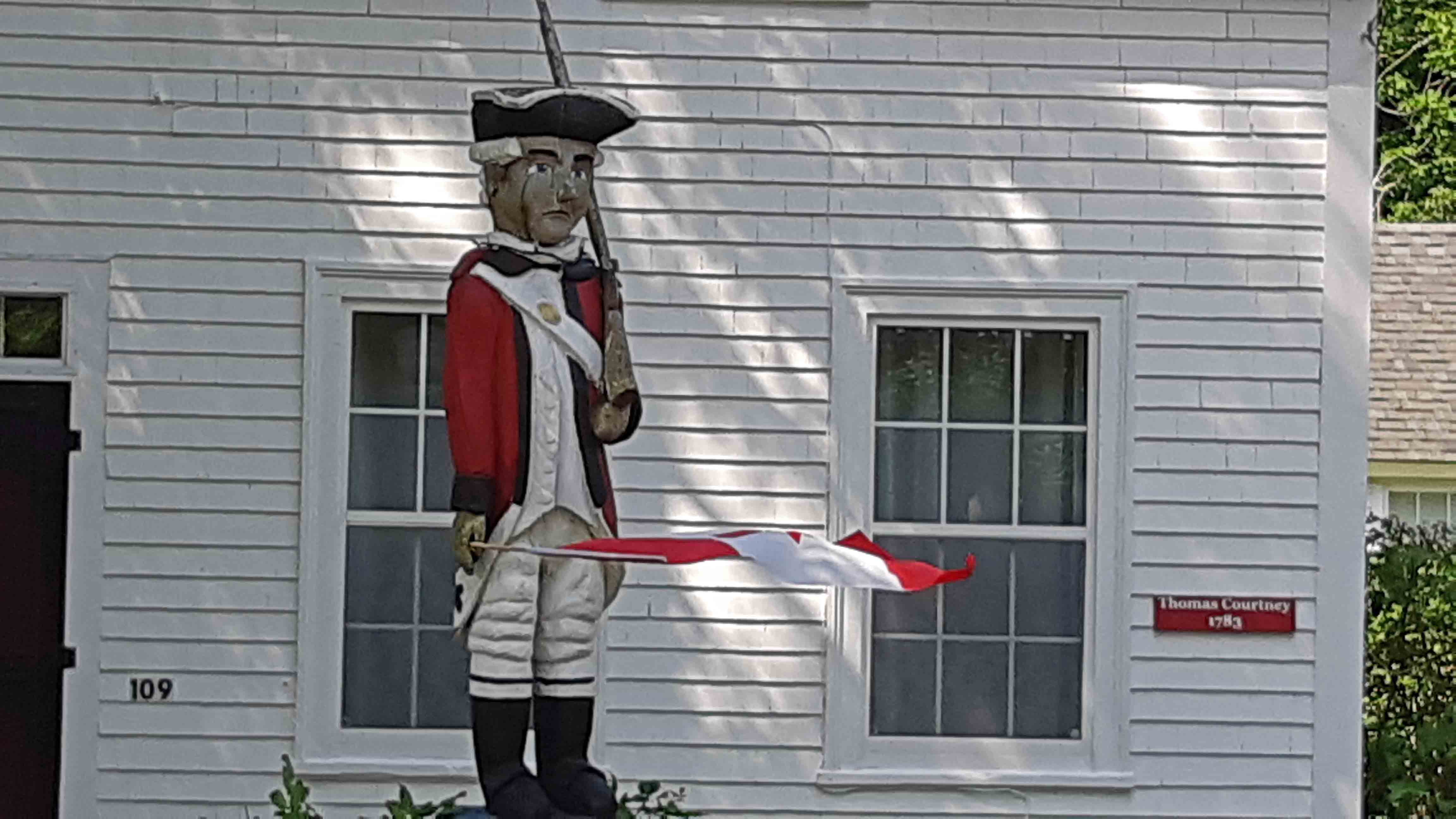 Wednesday

– Today is best described as a day in the fog. We departed Shelburne in dense fog at 08:30. After 9 hours, we caught a glimpse of the wind generators in Pubnico.
The wind mills of West Pubnico.
We arrived Pubnico at 18:30. The harbour was full of  fishing boats, in some cases rafted 5 deep. After contacting the wharfinger, we were told that we could raft up to lobster boat. After rafting up, we walked over to the Dennis Point Café for a lobster dinner.
If the weather is right, we will be departing for Maine in the morning.